To "break or make" –To make of something a failure or a success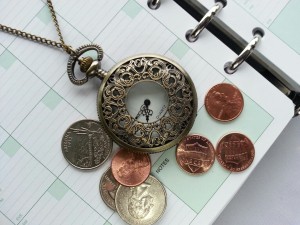 Your ability to manage your resources (financial, physical, or otherwise) can "break or make" your family. You can live unconsciously or impulsively and waste time, talents, energy, and money or you can see the opportunity to make a difference and learn to use these wonderful resources wisely. 
In "White Banners"—one of my favorite fiction stories set in the early part of the 1920s—the main character, Hannah, becomes housekeeper to a young, struggling family and ends up—through the wise use of her practical homemaking skills—changing all their lives.
Focused and determined, with a desire to do as much good for her employers as she can, Hannah helps the Ward family move out of financial poverty into prosperity and from unfocused to purposeful living.  She teaches them how to manage their time, energy and money effectively and helps them develop their talents and personal characters as well.  Who Hannah was as a person and what Hannah chose to do made a difference.
Learning how to identify, acquire and manage household resources to make a difference in your family can be incredibly fun. In the art of homemaking, large advances are made up of small disciplines.  You may start out, as Hannah did, by making better use of the food budget and using the extra money to get rid of small debts, by straightening up the house and getting rid of depressing messes, or by selling the stuff the family doesn't need so that you can buy what you do need. Every little success makes the next success possible.  What's not fun about that?
It doesn't take being a "rocket scientist" or wildly perfect to change a family's fortune.  It does take—as Hannah's story illustrates—a good heart stubbornly working toward a good goal…and the realization that every effort you make counts.